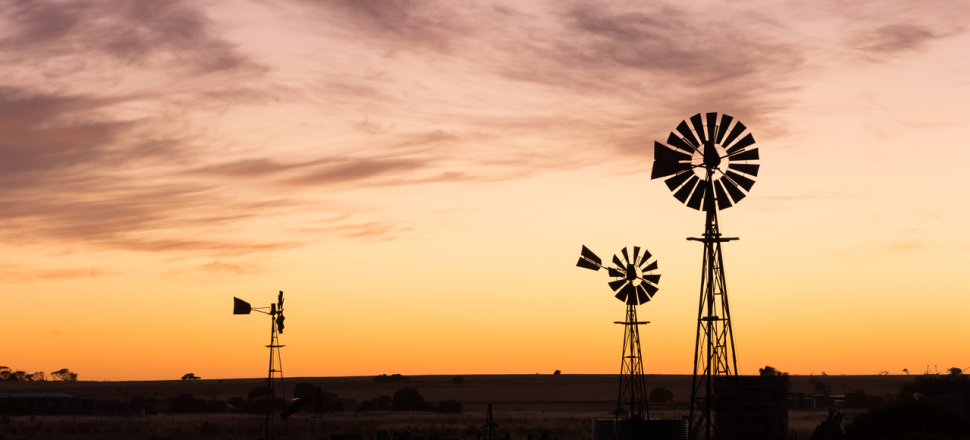 It's no secret that doctors are in demand for Australia's regional, rural and remote areas. According to the Rural Doctors Association of Australia, the number of rural doctors who possess advanced skills training and can provide advanced medical services to patients has been steadily decreasing.
So how can we attract more doctors to give up their metropolitan lifestyle for bush living?
Moving to a regional or remote area is a life-changing experience for any medical professional. It can provide a massive challenge, but the rewards are also huge.
There are currently incentives in place for rural and regional doctors, including rural locum GP services to ensure practitioners take regular breaks, and scholarship programs for university students willing to spend several years in regional locations.
Here are some further ways we can attract more doctors to regional Australia.
Encourage practitioners to try locum work
Medical practitioners may choose to work locum tenens for a number of reasons, including flexibility of working hours, interests beyond medicine and for the opportunity to 'test the waters' at various locations. If you are a hiring manager, ensure that locum doctors are supported throughout their tenure, as a high level of support is more likely to encourage practitioners to stay or return at a later stage.
If you are a doctor considering going regional, experiencing the rural or remote lifestyle firsthand is the best way to determine if it's the way forward for you. Working as a locum doctor can present options to work in a variety of different hospital jobs, medical facilities and locations throughout Australia. Going locum in a rural or remote location may not only give you the experience of a lifetime, but you will also be providing regional doctors and practitioners with a well-earned break so patient care is not compromised.
Capture student doctors during their university years
Rural health care bodies such as Rural Health Workforce Australia reach out to university health students every year by engaging them in rural career days and events. Capturing the attention of students during their university years and promoting rural and remote hospitals and practices may provide students with the opportunity to think about expanding their horizons beyond city health centres. Promoting your community, hospital or practice as a desirable place to work may increase interest from students looking to go rural.
Offer career opportunities
Junior doctors may be swayed to go regional if a hospital or practice can offer better levels of support and access to senior medical staff than city health centres. Regional centres may provide opportunities to work with and build strong relationships with a variety of junior and senior doctors, or offer smaller class sizes in training and learning environments.
Promote the incentives of going rural
In mid-2015, the Australian Government introduced new classification levels for financial incentives to rural and remote GPs. The more remote the location, the better the incentives. There are also incentives in place for locum doctors and overseas trained practitioners, as well as scholarships available for medical students who commit to long-term work in rural areas.
Advertise your assets
If you are a hiring manager looking to attract more practitioners to your workplace, be sure to market the best aspects of your workplace and the community to potential job applicants during the advertising process. This might include highlighting features of the role, region or hospital that set you apart from other regions and from city life. If there is a strong sense of community in the region, opportunities for professional networking or even ample local sporting and hobby groups, promote these during the advertising process, as you may just find a candidate who is seeking an opportunity to experience the rural community life above all else.
Promote the variety of work
Rural hospitals and GP practices present myriad different challenges on a daily basis - imagine attending to patients at the GP practice during the day, then heading off in the evening to perform minor surgery – or deliver a baby! This level of variety can serve as a chance for junior doctors to discover a niche or passion they may not have considered.
Rural and remote locations can also offer doctors greater autonomy and responsibility, which can not only provide a huge challenge, but can present steep learning experiences which may not be available in metropolitan health settings. Rural and regional doctors are also given the chance to work in a wide variety of roles and with a variety of different medical professionals and patients, leading to further opportunities to learn and grow as a practitioner.
Attracting high quality doctors and practitioners to rural and remote parts of Australia has always been challenging, but by following these steps, hospitals and communities can work towards bringing more doctors to regional areas and ensuring patient care remains at a high standard beyond city living.
« Back to the blog
Contact Us
Whether you are an RMO, registrar, specialist or GP, whether you are looking for a short-term or long-term position, BPM can find placements to suit your specific needs and availability.
Contact us today if you have any questions on the form below
Or, to register with us please click here