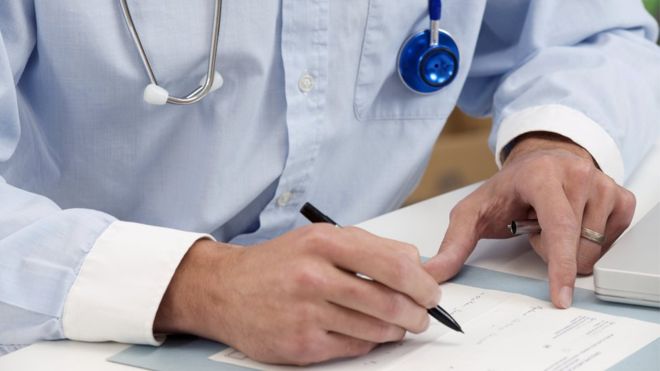 A locum doctor is someone who is temporarily placed to fill a vacant position in a hospital or GP practice. This can be when the regular doctor is on leave, or when the practice is short-staffed. The word locum actually comes from the Latin phrase 'locum tenens', which means place holder. A locum placement can be short-term, such as filling in for someone on holidays, or longer-term, such as a maternity leave placement.
There are many benefits to locuming, such as the flexibility, the experience, the money or the travel. Some people might decide to give up their full time jobs and locum indefinitely, and others might only be doing it for a short time while they gain some experience or do some study on the side. If you are thinking about going down the locuming path, take these steps as a starting point:
Decide what you are trying to get out of this
First of all, you need to work out exactly what you are trying to gain by becoming a locum. Are you doing it for the travel and the lifestyle? Perhaps to further your career? Or maybe it's the extra money that has you tempted? Whatever the reason, you need to clarify it in your mind before applying for placements, or else you may end up in a position that isn't right for you.
If you have a particular part of Australia that you wish to work in, or have certain areas of medicine you want to focus on, it is best to know this upfront so that you only spend time looking at roles that fulfil your brief.
Sign up with an agency
It is a good idea to sign with a medical recruitment agency that specialises in locum work. Best Practice Medical (BPM) is the one for you. We have great relationships with many hospitals and GP practices around Australian and New Zealand, and they will know all of the different jobs that are on offer. For you to try to pick up locum work just by your networking channels can work, but think of all of the opportunities that you could potentially miss because you don't have a contact in each of the thousands of hospitals and clinics in Australia. Signing up with BPM is quick and easy and we will have you working in no time.
Do your homework
No one enjoys updating their CV and getting their papers into place, but it is a necessary evil and you should only have to do it once. It is also a great idea to come up with your list of references and let them know they may be contacted soon. Make sure your skills are up to date and that you have evidence of any courses you have completed.
This all sounds great … but am I eligible?
There are four things you will need in order to start locuming in Australia. These are:
Medical registration – You need to have registration with AHPRA. This registration needs to be either General or Specialist and it is a must.
You need to legally be allowed to work in Australia – you need to either be an Australian Citizen or a Permanent Resident. If you are a Temporary Resident, then you must have the appropriate visa to be able to work as a locum in Australia. You can discuss any queries you have about your visa requirements with BPM.
Medical Indemnity Insurance – This can be a tricky one so it is definitely better to err on the side of caution. Most public hospitals and practices will have insurance to cover you if you are on their payroll. However, it is highly recommended that you organise indemnity insurance to cover you just in case. If you are not going to be on the payroll, and will instead work as a contractor, then you absolutely must make sure you are fully covered.
Provider Number and Prescriber Number – In some roles, a Provider Number with Medicare is required and this is usually just a matter of adding another location to your current Provider Number. In many positions, you may also need a Prescriber Number. In either case, you can talk to BPM regarding what is needed and we will be able to point you in the right direction.
So in conclusion, you will need to be eligible to work in Australia, have medical registration and also be covered by insurance. Provider and Prescriber Number requirements can be worked out based on each role.
Once you have all of this together and you know what it is you are looking for in a locum role, you should contact BPM to get the ball rolling.
« Back to the blog
Contact Us
Whether you are an RMO, registrar, specialist or GP, whether you are looking for a short-term or long-term position, BPM can find placements to suit your specific needs and availability.
Contact us today if you have any questions on the form below
Or, to register with us please click here