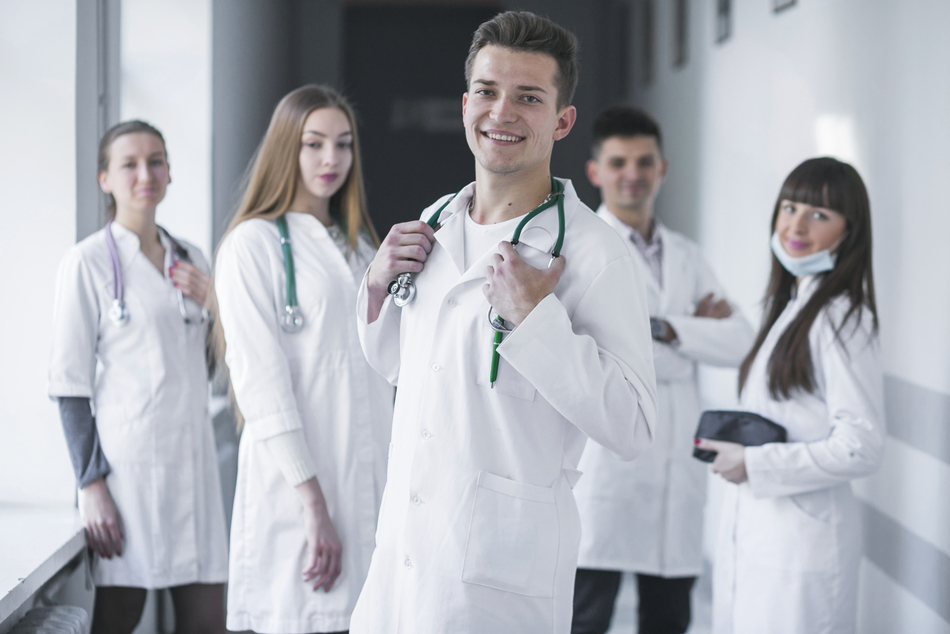 If you've decided you would like to go locum, the best thing you can do is find yourself a good agency to team up with. Trying to find a placement on your own is possible but will end up being more work than is necessary. If you sign up with an agency, instead of spending all of your time and energy searching for a job you could be working while the agency does the running around for you. The tip is to sign up with a reputable agency that will make life easier for you instead of harder. At Best Practice Medical we are more than a recruitment agency. Read on to find out how our agency staff can assist you in finding your next locuming position:
Easy sign up
Our aim is to make everything as easy as possible for you, so that you can spend your time in paid work instead of looking for your next position. Our sign up is easy to complete and then it is time to have a chat with our staff. It is best for everyone if we have a thorough understanding of the type of work you are looking for, so that we can put you forward for only the best and most suitable placements possible. We will then get on to finding the best position for you, and if it's a match, we will do the hard work of negotiating rates for you. Once you have started in your position, we will also look after all of the invoicing. As we said, our aim is to make this as easy and seamless as possible for you. Another way we support you is our 24/7 service. That is, you can log onto the website at any time to look at jobs, day or night, without having to wait for the centre to open before you can speak to someone.
Extensive knowledge of the industry
At Best Practice Medical we practice what we preach. All agency staff have previously worked in the health industry, so this combined with our human resources experience make us the best possible people to be placing doctors in locum positions around Australia.
When you pick up the phone to speak to someone from Best Practice Medical, you can rest assured you are speaking to people who understand what you are looking for and what you need. This goes all the way to the top, even our director is a practising doctor. It's nice to be able to talk to people who understand the language you speak.
What can we do for you?
We place doctors in a wide range of positions, all across the country. Locuming work can include short term or long term and in most roles such as; registrar, RMO, specialist or GP. It doesn't matter what age you are or how many years experience you have. As long as you have full unconditional registration with the Australian Health Practitioner Regulation Agency, you will be able to get work placements through us.
Flexibility is something that we not only work around but something that we encourage. If you wish to live a lifestyle that requires flexibility with work, we are the people to speak to. Perhaps you would like to travel, go back to study or you are coming back to work after having a baby. No matter the reason, you are not bound by contracts and can pick as many shifts as you'd like to do. You can rest assured that no matter what you have going on in your personal life there will always be shifts you can pick up when you are ready to go, whether it's a few short shifts or a lot. The only thing you need to do on your end is make sure your insurance is up to date.
It goes both ways
If you are currently running a clinic or you're in charge of hiring for your hospital, look no further than Best Practice Medical when you next need staff. We will have a shortlist of qualified doctors who are the best candidates for your requirements over to you in no time. We will, of course, have already screened all applicants so you can rest assured you are getting the people who are the best fit for the job. So when you next need someone, whether it's a short term fill-in or a longer term placement, get in touch with our helpful staff.
It gets even better
As if all of that isn't enough, when you are part of Best Practice Medical you will also be in the running to win one of our regular competitions. Thanks to our special rewards program, anyone who uses our services is in the running to win great prizes such as Red Balloon vouchers.
« Back to the blog
Contact Us
Whether you are an RMO, registrar, specialist or GP, whether you are looking for a short-term or long-term position, BPM can find placements to suit your specific needs and availability.
Contact us today if you have any questions on the form below
Or, to register with us please click here