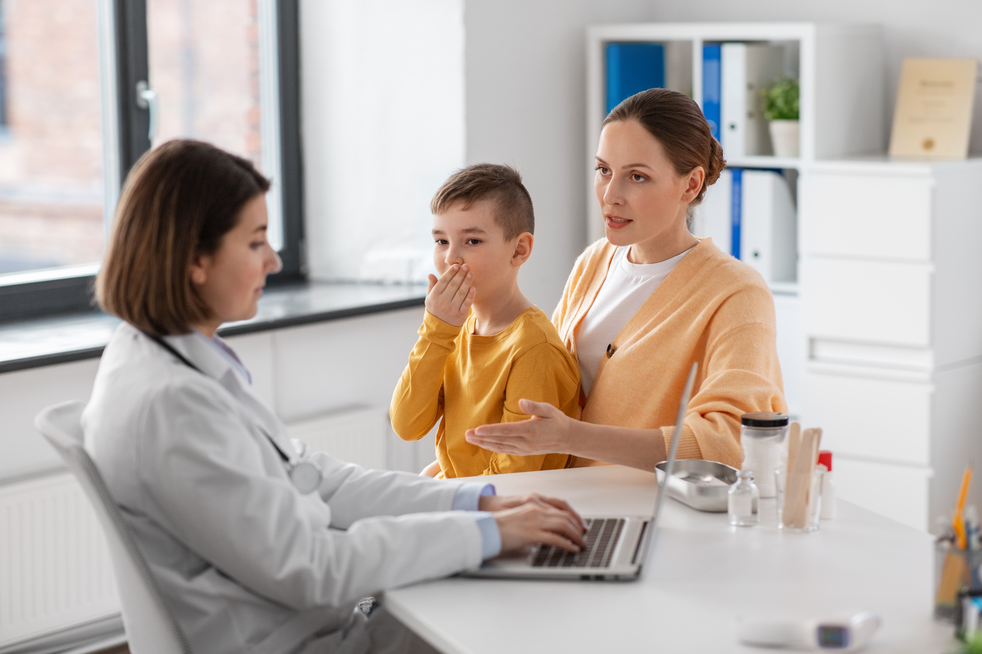 New South Wales Health reports that it has received 6474 flu notifications to date this year. This includes 2576 notifications in June, almost double the number in June last year.
Earlier this year most predictions were for a 'moderate impact' (after last year during which there were a record number of influenza-related deaths across the nation), but with the 'flu season expected to peak in the coming weeks, we're not in the clear just yet. Here are some tips for managing your practice, to ensure you and your staff (and your patients) stay heathy and minimise the spread of influenza.
Get vaccinated.
The most important thing that health professionals can do is to get an influenza vaccination and ensure that all staff have one too. The Royal Australian College of General Practitioners (RACGP) says the timing of the vaccination is just as important as having it. Typically, flu season affects Australia from June to September, peaking in August. The RACGP says recent evidence suggests that protection following flu vaccination may begin to wear off after three to four months, so timing of the vaccination is critical.
Educate patients
While there is still some mistrust amongst patients with regard to the vaccination, it's important to educate patients and staff. Have pamphlets or leaflets patients available. Remind everyone that while the 'flu itself might not seem like a serious illness, it has proven to have life-threatening consequences for anyone with frail or compromised health. And minimising its ability to spread is highly important. RACPG statistics show there are 3,000 deaths a year, 18,000 hospital admissions and 350,000 Australians affected by the flu.
Review your hygiene and infection control policies
It's important for any health service to review its hygiene practices and policies regularly, but before the influenza season starts it's worthwhile sitting down with all staff (including any medical locums) and ensuring they understand the importance of extra vigilant hygiene.
Doctors (and nurses!) are highly aware of good hygiene practices whether they work in a hospital environment or private practice or as a medical locum. But during busy days even the best habits can slip. And most GP practices in Australia report the winter months as the 'busy' season, with a rise in patients for many reasons, so with an extra workload, and highly contagious 'flu bugs circulating all staff need to be more aware of infection control procedures.
Extra precautions for winter
While your hygiene practices and infection control policies are no doubt more than adequate, during the influenza season you might encourage the team to put into place some extra precautions, like changing the magazines in the reception room more regularly, or cleaning the air-conditioning unit more regularly. Don't forget, a good sneeze can release around 45,000 nasal droplets and these can travel more than one and a half meters!
Keep hand sanitiser available in easy-to-see places and encourage everyone to make sure they use and wash their hands regularly, and properly. Trimmed nails can also help to reduce bacteria to minimise the spread of germs. Make sure all communal surfaces are regularly wiped throughout the day, and don't forget to include the eftpos machine! If you're a family-oriented practice, remember waiting room toys can be a great place for germs and bacteria to fester – assign responsibility to staff to ensure these are kept clean.
Germs and bacteria from coughs and sneezes can live as long as eight hours on exposed surfaces. Daily cleaning and disinfecting of surfaces during 'flu and cold season is a must for defending against germs when they are at their strongest.
Cover up
Provide gloves and masks for staff (and patients) who choose to wear them to stop the spread of germs.
Follow Doctor's orders
Take care of yourself and encourage your staff to do the same. Fresh citrus fruits and green veggies, exercise, and early nights can do wonders to restore your body's health, especially after a long day attending to a steady stream of sick patients. Taking time away from work to do things you like and create a healthy work/life balance is good for your immune system and your mental health too. Making sure you're properly hydrated is a must. And take your own advice – the minute you feel the symptoms of a cold or 'flu, don't be a martyr – stay at home for as long as necessary.
Budget for locums
In your annual budget make sure you make some extra financial allowances for the 'influenza season – cold and 'flu bugs can wreak havoc in any practice so prepare to put aside some extra staffing funds for the four months June to September to provide cover for yourself or any other staff member who may get sick. Also ensure, well in advance, that you have several reliable medical locums you can call on if need be.
« Back to the blog
Contact Us
Whether you are an RMO, registrar, specialist or GP, whether you are looking for a short-term or long-term position, BPM can find placements to suit your specific needs and availability.
Contact us today if you have any questions on the form below
Or, to register with us please click here