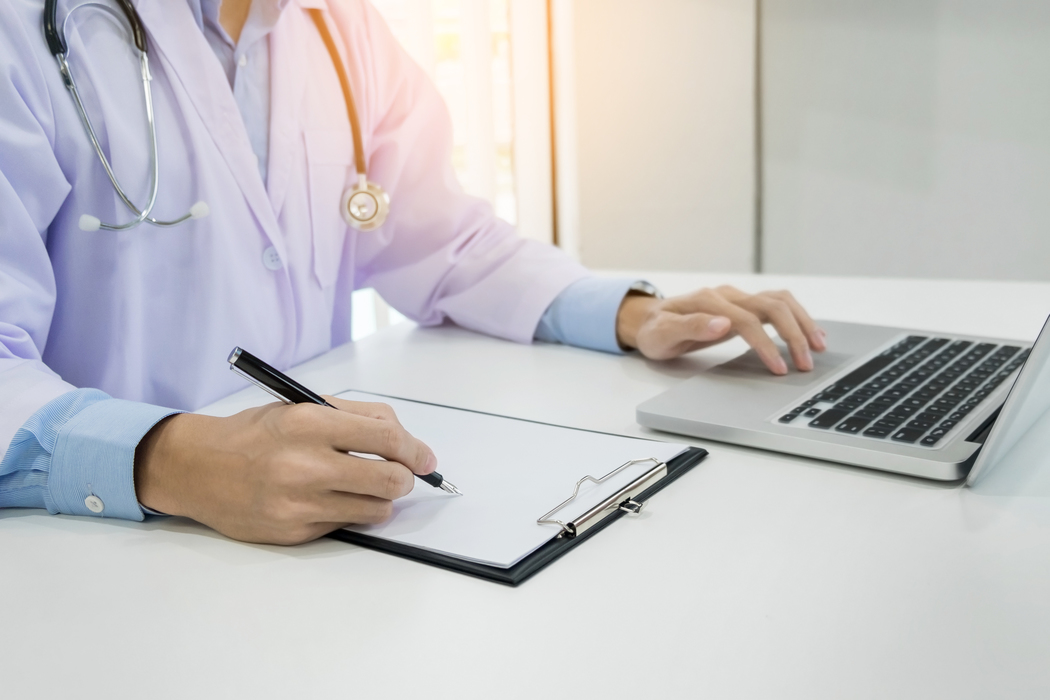 It can be daunting having to write your very first CV, particularly when you've spent the past several years studying and don't have any real experience in the field you're hoping to carve out a career in.
But … Fear not! Every single one of us employed in the workforce has at some time or another, been a newbie to our chosen field.
Medical recruitment agencies are very experienced in dealing with resumes from first-time employees. That said, you do need to make your CV stand out amongst the high number of CVs that hit their email in-boxes every day. And there are some guidelines you can follow, no matter what skills and experience you have, to make you look like the star candidate for the position.
The cover letter
Keep it brief. Your resume / CV will cover all the details of your skills and experience so there's no need to duplicate that information here. Your cover letter should outline why you're interested in the vacant position. Make it clear how this particular role fits your overall career goals / path, and include just a sentence or two on how your skills and experience fit the role.
The resume / CV
When you're creating your very first CV, focus on the job you're applying for, and your career goals. What you lack in work experience, you can make up for in emphasizing your studies and results, and also your passion for the field you're entering.
Consider the layout
Always TYPE your resume and make it really easy to read. The recruitment officer is going to want to be able to get to important information quickly! Tables, bold subject headlines and bullet points are a great way to do this. Choose a simple font that's easy to read.
Consider the content
There are loads of CV templates you can find with a quick Google search and these will show you the best way to structure your content and how to order it. Remember – keep it brief.
Link to your professional profile
Your resume should be short – one-to-two pages maximum. If you have a professional profile on LinkedIn for example, load it up with detailed information and provide a link in your CV – that way the recruiter can easily access more about you, if desired. Be aware that a potential employer might sneak a peak at your Facebook or Instagram account too. Does it match the picture of the person you're creating in your CV?
Make sure your goals are clear.
While you might not have any in-the-field experience, it's important to state your career goals and also to demonstrate how you're already going about achieving them. Explain why you've chosen certain courses and degrees and how you intend to build on your knowledge and skills over time.
How to deal with those part-time cafe, movie-theatre and telemarketing jobs
Medical recruitment agencies are well aware of the fact that you might have had part-time jobs while you're studying, and that these have zilch to do with your overall chosen career path. That doesn't mean they're not relevant. Use these jobs to highlight your work ethic, and don't discount the fact that even though the jobs may be irrelevant to your future career, you will have learned some valuable skills, such as customer service, meeting deadlines, team work etc. Look at your previous jobs in light of the things you learned and emphasise these, rather than the duties you actually performed. Don't forget that past employers are relevant for providing references too – they can attest to your character and personal attributes.
What to do about references.
Because your aim is to keep your CV short, the simple statement: "References available upon request" is suffice at the end of the document. References are generally not required until well down the recruitment path, so you can provide these details in due course. It is important though, that when appropriate, you make prior contact with your referees and tell them the job you're applying for and alert them to the fact that they might get a phone call. This way they can be prepared.
How much personal information should you include?
Recruitment agencies will always be interested in your skills and experience first and foremost, but don't forget to include a little bit personal information. Including a line or two about your love of yoga, or sailing, or running marathons can speak volumes about how you balance work and life and how you deal with stress, as well the types of activities that stimulate you outside of work and study. For example, if you love surfing and you're applying for a job in a coastal town, it makes perfect sense that you'll enjoy life by the sea.
Proofread!
Spellchecks and grammar checks available on your PC are handy tools, but get someone to read over your CV to check dates, and punctuation, as well as spelling and grammar. Forgetting to include an apostrophe, or missing a full stop, or getting the spelling wrong of the name of the person you're applying to, are all common errors and they just look 'sloppy'. So, get fresh eyes on your CV so you can avoid errors and make a great first impression.
Contact information
Make sure your contact info is correct. Double check the phone number and the email address you've given the recruiter. Your CV will get you no-where if the recruitment agency can't get hold of you for an interview.
Keep your CV up to date.
Remember that your CV will always be a work-in-progress as your career spans. It's important to keep it up to date so that you can act on career opportunities as they arise, but always remember you should tailor your CV to every single job you apply for – one size does not fit all.
« Back to the blog
Contact Us
Whether you are an RMO, registrar, specialist or GP, whether you are looking for a short-term or long-term position, BPM can find placements to suit your specific needs and availability.
Contact us today if you have any questions on the form below
Or, to register with us please click here