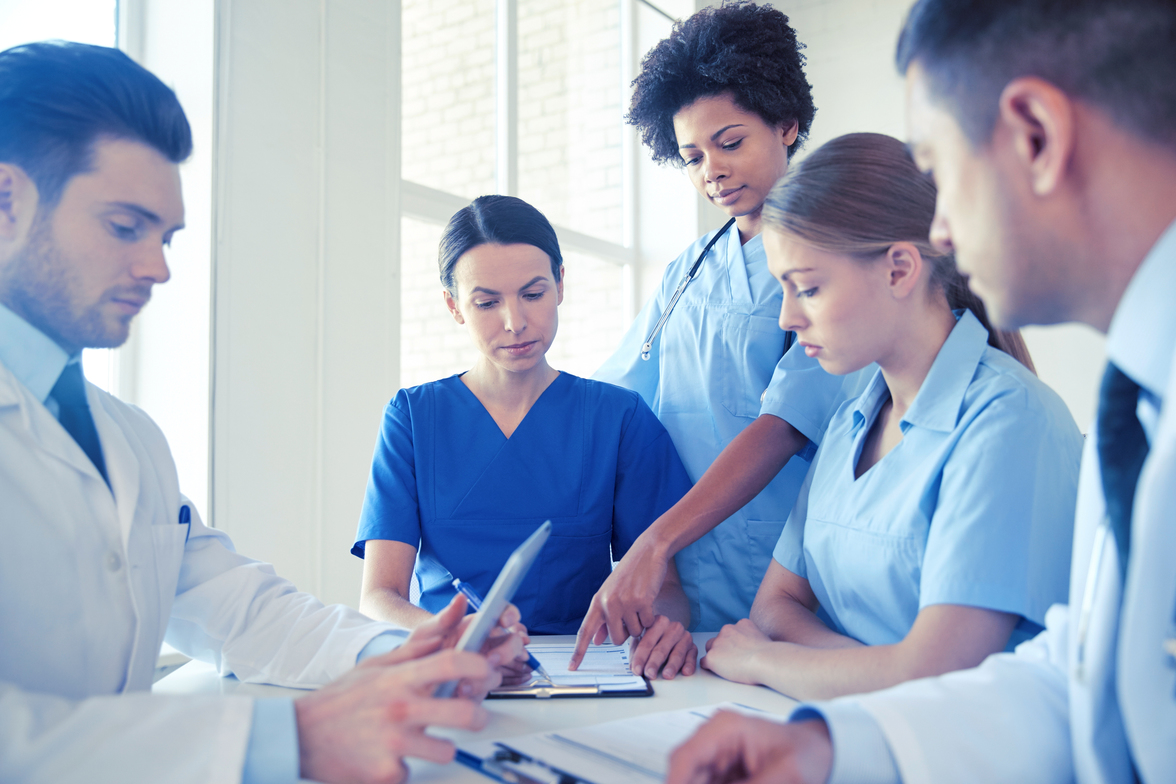 Medical locums play a vital, sometimes underrated, role in the Australian medical system, providing much-needed respite for GPs in remote solo practices to emergency relief at all levels of the hospital system.
Few doctors do locum work for the long term, but many choose to do it at some point in their career, at least for a short period. After all, it can be an interesting and lucrative way to travel, a way to keep skills alive while raising children, and for others it can be an important break from the every day routine of the medical profession – an opportunity to experience medicine in a range of different environments, situations, people and roles.
For those who take up the challenge, locum jobs can be busy, but rewarding, and of course, technology can be a great aid. And the range of smartphone apps being developed for medical professionals is growing right across the globe. In this blog, we look at five apps considered by medical professionals globally to be 'life savers' on the work front.
We've chosen apps that are useful, especially for locums, who often face the challenge of having to 'get up to speed' in new jobs pretty quickly, as well as juggle varying shifts and workplace commitments. We've also chosen these apps because they're rated highly by other medical professional bloggers and support websites. The other reason they've made our list is that they are each designed to run on both Android and iOS platforms.
They'll all help you run your career from your smartphone, and help you improve your skills as a medical professional.
Figure 1.
Since 2013, Figure 1 has been making a name for itself as THE social network site for medical professionals. It's a platform that enables them to share and discuss photos of patient conditions with colleagues around the world. It's been described as 'Instagram' for medical professionals and has a very large, global user base. It enables doctors to share knowledge and experience in 'real time' working on 'real cases'. It's a must-have resource for any locum and can be invaluable, particularly if you've taken a post somewhere remote, with vastly different health problems than what you're used to.
Daily Rounds
Not dissimilar to Figure 1, Daily Rounds was started in 2014 by Dr Deepu Sebin, an MD in internal medicine and critical care, as a platform for doctors to collaborate. The app has steadily gained popularity and now claims to have more than 2,50,000 users internationally. Dr Deepu Sebin says it also enables doctors to keep learning, and to stay up-to-date with the latest practices in their field. Traditionally this has been done through conferencing and seminars, but technology has the potential to changing all this, enabling professionals to educate each other through online channels. Daily Rounds also offers news and updates through push notifications. Primary care, internal medicine, cardiology, radiology, and emergency medicine are the top specialities.
Calculate by QxMD
Medical calculators come in all different shapes and sizes, but medical professionals rave about the range of calculations available on this single app across different areas of medicine. From basic BMI calculations to Bishop Scores and anything in between, medical professionals say Calculate has the spectrum covered. Undeniably handy in most medical settings.
Microsoft Office Lens
As a locum doctor, a scanning app is an app you'll use more than you ever thought you would, once you install it. The popularity of this Microsoft Office app is largely based on the fact that it's compatible with the Microsoft Office suite, so it can convert images to Word and PowerPoint files too, and these can be edited. This app will digitize notes taken on whiteboards or blackboards. It can scan documents or business cards. You'll never lose your work schedule, notes from a phone call, receipts or stray sticky notes ever again!
Any.do
The popularity of Any.do is that it was designed specifically with a smartphone in mind, and is really easy to read at a glance, which is great for medical professionals on the go. Any.do which allows you to keep track of your tasks, goals, reminders, and schedule. Some of the best features are the colour coding of events so your personal and business responsibilities are clearly defined, as well as location-based reminders, and the ability to add in travel time to any notification prior to an event.
Clinical Sense
Clinical Sense is designed specifically for students, but medical professionals who love a challenge use it just for fun! As its marketing suggests – you can practice being a doctor, without actual patients to treat! Extra features include a comprehensive discussion of the diagnostic reasoning, including insights into the ideal management of complications that may arise. The scenarios are all based on the actual case-management experiences of more than 200 physicians across 30 specialties from all over the world, and new scenarios are released every week, to provide new and interesting challenges and opportunities to learn. If you want a slightly more pressured version, try the game app CPR, which is based on emergency-room scenarios.
Right now in Australia, there are many positions available for locums. So, if you're looking for a locum job, contact us. We have locum positions to suit a wide variety of career choices, specialities and personalities. We can find a role that is the perfect fit for you.
« Back to the blog
Contact Us
Whether you are an RMO, registrar, specialist or GP, whether you are looking for a short-term or long-term position, BPM can find placements to suit your specific needs and availability.
Contact us today if you have any questions on the form below
Or, to register with us please click here