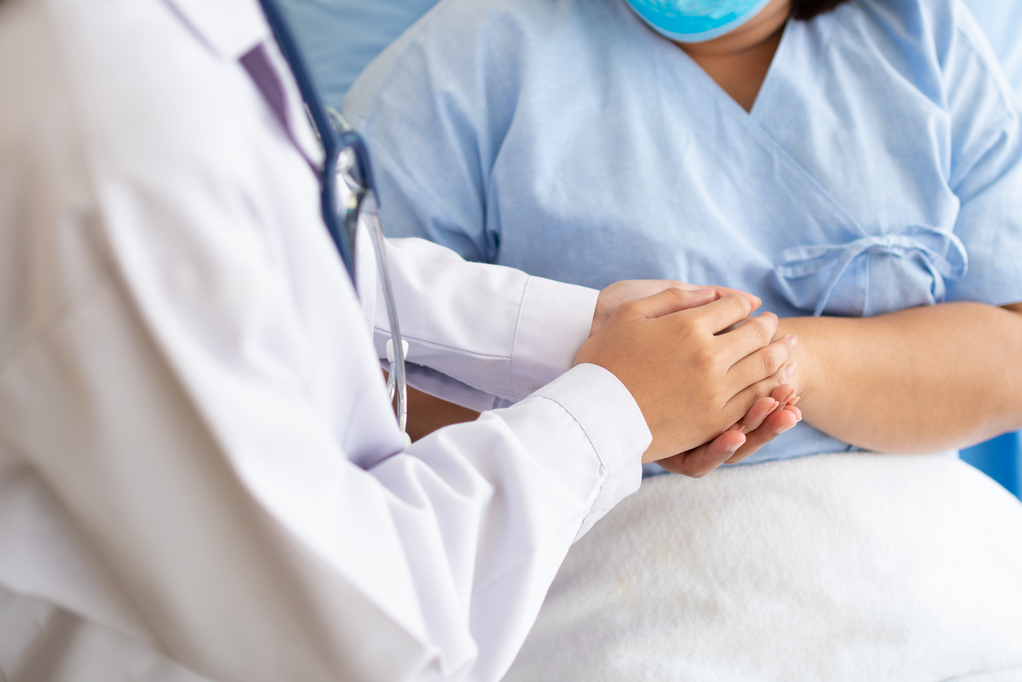 It has been a long road to decriminalisation. The NSW legislation is based on the Queensland Reproductive Healthcare Reform bill and removes abortion from our state's 119-year-old Crimes Act to create a standalone health Act to regulate the procedure. This means that for women and the medical professionals who support their personal choices, the abortion law reform is seen as a vital step forward – one that is long overdue.
Doctors are able to conduct abortions if they believe the pregnancy poses a risk to a woman's physical or mental health. A common law precedent established in 1971 determined that social and economic factors could also be considered.
Last month, the New South Wales State Government voted to decriminalise abortion – long after most of the other jurisdictions around the nation had already done so. For doctors and locums it brings NSW into line with the rest of Australia, and provides a lot more certainty under the law.
Key points of the Abortion Law Reform Act
Doctors will have a statutory requirement to gain "informed consent" prior to performing abortions.
Medical practitioners are required to offer counselling to a woman seeking abortion if they believe it would be beneficial.
The new bill allows women to access an abortion in the first 22 weeks of pregnancy and also includes a provision that terminations beyond 22 weeks can be approved by two doctors. One of these doctors must be a specialist obstetrician or gynaecologist, and it can only occur at a public hospital.
It recognises that doctors performing abortions after 22 weeks can seek advice from a multidisciplinary team or hospital advisory committee.
The Act makes it a crime for those who assist in terminations who are not authorised to do so, attracting a maximum penalty of seven years imprisonment.
It is also a crime to coerce another person to prevent or force them to have an abortion – and this is punishable by up to two years in gaol.
In September the NSW upper house rejected an amendment to the bill which sought to ban abortions on the grounds gender-selection.
Includes provisions for any doctor who has a conscientious objection to providing an abortion to refer the patient to the NSW Health hotline or website to find alternative care.
Ensures clarity around the 'authorised persons' making decisions about terminations on a patient's behalf
Mandates medical care for any child born alive
Requires non-identifying data be collected about abortions performed in NSW
Most significantly, the New South Wales legislation removes abortion from the Crimes Act, and defines it as a medical procedure in its own right.
Abortion is no longer a crime
Since 1900, abortion has been a crime, despite the fact that doctors have regularly performed legal abortions in NSW since the 1970s – something that was largely possible due to case law which established that in some instances, abortion could be undertaken legally.
But there have been grey areas in the law. According to NSW Bureau of Crime Statistics and Research (BOSCAR) since 1994, twelve people have been prosecuted in NSW for abortion offences across the state. Of these, four were subsequently found guilty and noncustodial orders were imposed. In fact, just two years ago, a Sydney woman was convicted of attempting to terminate her own pregnancy by taking pills she brought off the internet.
'It's about time'
New South Wales has debated decriminalising abortion a number of times in the past few years although it never quite passed the laws, and it is the last state in Australia to actually do so. In 2018, the NSW government passed laws to impose 150-metre 'safe access zones' around abortion clinics, making it an offence to harass anyone entering or exiting an abortion clinic.
But now, the lawmakers have also finally ensured that women seeking abortions will NOT be prosecuted as criminals.
Most importantly the new legislation provides the legal framework for straight forward, safe access to appropriate health services for women should they need to seek a termination. These new laws also outline much-needed clarity for medical professionals – nurses, doctors and locums who find themselves helping female patients wanting to make a choice.
For medical professionals, the stigma and uncertain legal implications of performing an abortion have been removed.
Clarity, certainty and no longer the risk of criminal prosecution
Furthermore, now that New South Wales steps into line with the rest of Australia, medical professionals who find themselves travelling, particularly locums who make a career out of moving from one jurisdiction to another can be assured that across the country, abortion laws are similar state by state, offering many of the same protections. Most notably that criminal prosecution is no longer a risk for medical practitioners when they are asked to assist a woman to make a choice about termination and they want to be able to assist this process.
Ironically, the passing of the historic New South Wales legislation comes as the most recent numbers released suggest that the rate of abortion is in decline in Australia. Reports suggest that over the past 10-15 years the rate of abortions has significantly declined across the nation a fact that is mostly attributed to effective contraception and education.
« Back to the blog
Contact Us
Whether you are an RMO, registrar, specialist or GP, whether you are looking for a short-term or long-term position, BPM can find placements to suit your specific needs and availability.
Contact us today if you have any questions on the form below
Or, to register with us please click here