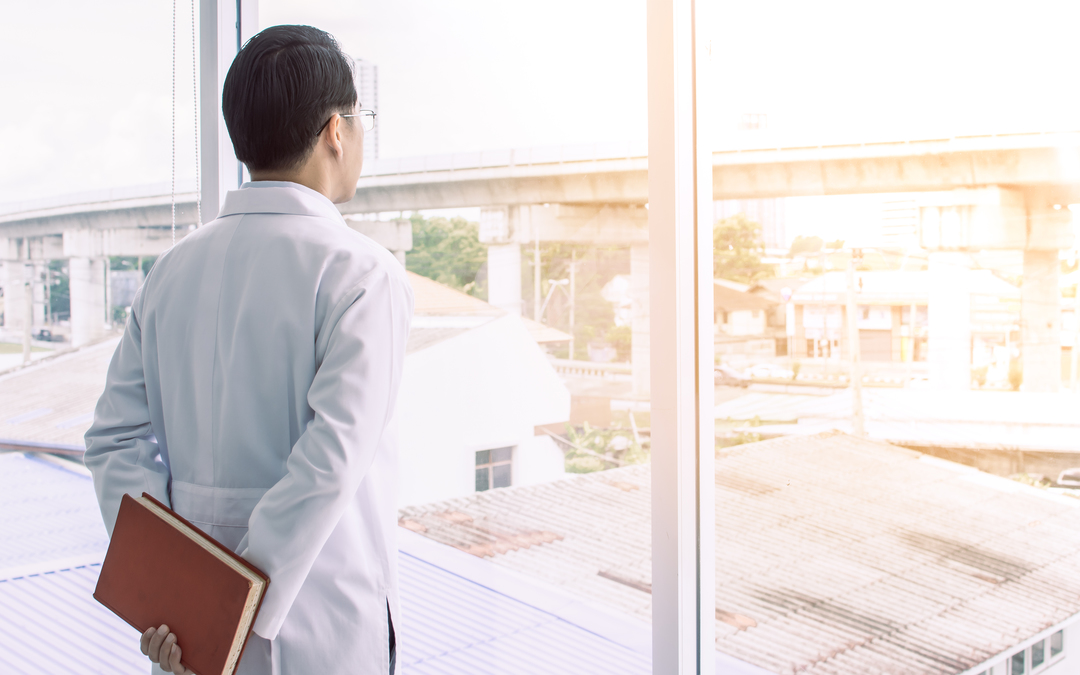 A new report by Professor Anthony Scott of the University of Melbourne takes a look into the future to understand what challenges Australia's medical profession will encounter.
The report, which was published earlier this year, looks at a number of issues facing the healthcare sector including increasing costs, digital disruption and changes to the way healthcare services are delivered.
In the Australian system currently, patients face high out-of-pocket costs and longer waiting times. We also have a public health system that has an aging infrastructure, particularly in remote and rural areas and there are many concerns around the value of care for patients versus the cost of care.
Against this backdrop, the nature of our population's general health is changing too. There is a higher prevalence of chronic disease, the population is aging and people are living longer. There has also been an increase in the use of alternative therapy; this may be due to patients having unprecedented access to information and a highly informed interest in their health which also presents specific challenges of its own.
So, what does all this mean for the future of medical jobs in Australia?
Unlike nursing, which is a profession in shortage, the number of doctors in Australia is rapidly increasing. More people are graduating each year and figures show that the number of junior doctors has increased by an average of almost nine per cent per year since 2005 whilst the overall growth in the total number of doctors is a little more than five per cent each year.
Working smarter, not harder
Essentially, this means that competition for medical jobs is increasing. While medicine – certainly studying and qualifying – has always been stressful. There has been an increase in junior doctors reporting longer working hours, high levels of burnout and mental health problems in addition to bullying and discrimination incidents.
Professor Anthony Scott's report states that there is already evidence to suggest that relieving this pressure by changing the 'culture of medicine' will not only assist our doctors to live happier, healthier lives but it could also improve patients' health outcomes.
With this being the case, it is up to all of us working in the profession and on the periphery, to do what we can to assist with this change. This can be done by developing strong leaders through education and information and by encouraging collaboration instead of competitiveness in order to break down the traditional cultural hierarchies and stereotypes.
More doctors equal more opportunities
Of course, the fact that we are educating, training and registering more professionals also means that we have a magnificent opportunity to re-shape our healthcare system and position it for the future.
To help build a well-rounded medical industry, steps are to be taken into filling the gaps in rural health, particularly GPs in remote areas, encouraging more professionals into areas that are under-resourced such as emerging specialist areas. We must also include a solid reserve of highly-skilled locum doctors who are, and will continue to be, an essential part of the heath care practitioner mix.
The impact of technology
The doctors of the future will need to embrace new technologies. This requires cultivating a continually curious, adaptable and flexible mindset as well as taking charge of one's own professional development to ensure skills and knowledge remain at the forefront of rapid advances in all areas of patient care. It also requires maintaining a focus on policy and legal responsibilities around the use of technology and information as they become more integrated within the profession.
Technology has the potential to also bring doctors and patients together online more often; this will require doctors to change their 'bedside manner' and develop an entirely new set of communication skills to ensure that consultations and follow-ups conducted in the virtual environment are just as successful.
Doctors will be leading these changes
Doctors have a pivotal role within the healthcare system, they will be at the forefront of many of these changes in the coming years. Those working in the healthcare sector – whether newly graduated or seasoned professionals who do not look to the future and ask 'what the community needs' will be left behind. There is no doubt that while doctors will always be in demand, the role they play and the jobs they perform are definitely poised for change.
This is an exciting time for the profession right across Australia.
« Back to the blog
Contact Us
Whether you are an RMO, registrar, specialist or GP, whether you are looking for a short-term or long-term position, BPM can find placements to suit your specific needs and availability.
Contact us today if you have any questions on the form below
Or, to register with us please click here