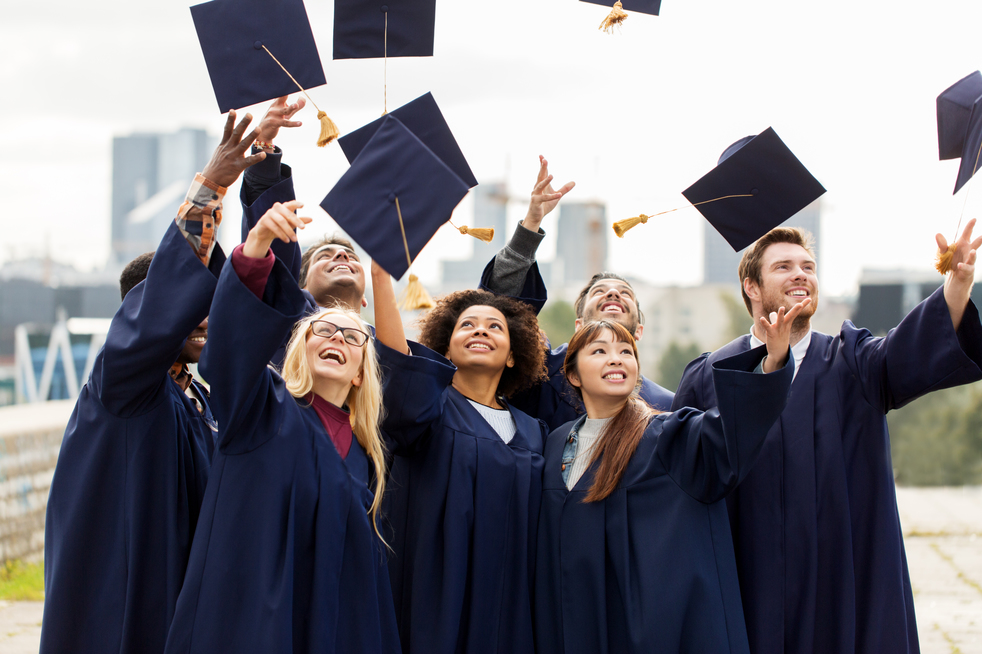 Once you've completed your medical degree, you will receive provisional registration to enter the workforce as an 'intern'. This part of your medical training is called the 'internship' and it lasts for roughly 12 months, or 47 weeks full time. Traditionally, internships have been taken within a public hospital setting, but increasingly they're being offered in general practice, or a community-health facility or private hospital.
The internship is designed as a series of work experience opportunities on rotation, designed to expose you to a range of clinical situations and environments. This stage of your learning will not only sure up your knowledge in these settings but will also provide you with real 'hands on experience' in real situations and this variety of experience may help you decide what kind of specialist training you might undertake in the future.
In Australia, an internship incorporates mandatory time in emergency medical care, general medicine, and surgery, and then allows for time in other 'elective' areas such as aged care, anaesthesia, general practice, palliative medicine, psychiatry, rehabilitation medicine or surgery.
After you have successfully completed your internship you will receive general medical registration through the Medical Board of Australia (MBA).
Taking charge of your career
Then, what happens next is up to you. Perhaps more study, in an area of specialisation, or some time spent working in a variety of different settings to add to your experience and help you decide how you want to shape your career.
Medicine, along with many other professions, is benefitting greatly from advances in technology and research and is changing at a rapid pace. The development of many new therapies and treatments arising from research in electronics, genetics and global health will mean future doctors face even more dramatic changes.
Prepare yourself for the future
Globalisation too, and the ability for professionals from various corners of the world to connect easily and in real time via apps and other technology also means that knowledge and information sharing is better than it has ever been before and is really proving to have a positive impact on patient outcomes.
Along with these changes, the competition for medical training positions is also fierce, so proactively managing your career is now more than ever, a critical component of helping you secure that much-coveted job.
This is when it can be useful to seek the services of a medical recruitment agency. Medical recruiters will have a range of jobs that may suit, and can help you to prepare a CV. Because they are specialist recruiters, their extensive experience can be invaluable at this point as you plan the early phase of your career.
A medical recruitment agency will take the time to understand exactly what you're looking for, and to help you find it. If you're interested in some time in a rural practice, for example, or a busy metro emergency care department or community health, a medical recruitment professional can help you find the perfect role. This is because recruitment agencies collaborate at all levels of the healthcare profession and often have 'inside knowledge' on jobs before they're even advertised and this can also give you an advantage in the job hunt.
Locum work – good all round experience
There's always a steady demand for locum doctors and it can be a great way to get experience, so if you're just starting out and you're not sure where you want to take your career, locum work can provide a great opportunity to work in a range of different settings and deal with patients of all ages, ethnicities and cultural backgrounds.
Locum work can let you explore a number of aspects of the profession before committing to a specialisation, and it has the added advantage of helping you to build confidence, develop initiative, good communication skills, and a warm bedside manner. These are all skills that will hold you in good stead as your career progresses.
What to look for in a medical recruitment agency
If you're considering getting the help of a medical recruitment agency to kick start your career, then look for one that will take the time get to know you, and your career aspirations, as well as offer you comprehensive support as you're establishing yourself as a medical professional.
Medical recruitment agencies that can connect you with other professionals through regular networking events, or help you to access ongoing training and conferences of interest will also be beneficial. But above all, seek to work with an agency that is not just 'trying to fill a role' but which genuinely wants the best fit for you at this point in your career.
If we can help you to plan your career, contact us.
« Back to the blog
Contact Us
Whether you are an RMO, registrar, specialist or GP, whether you are looking for a short-term or long-term position, BPM can find placements to suit your specific needs and availability.
Contact us today if you have any questions on the form below
Or, to register with us please click here